The Golf de Biarritz Le Phare is one of the golf courses hosting W1n1nOne.
Hole #17 is equipped with an HD camera to allow you to participate in the Race to Hawaii in 2022.
For this, you "just" have to make a hole in 1 on hole #17.
All players who make a hole in 1 will win their qualification for Hawaii (1 week for 2 people)
to face all other 2020 winners, try a hole in 1 and win 1 million Dollars.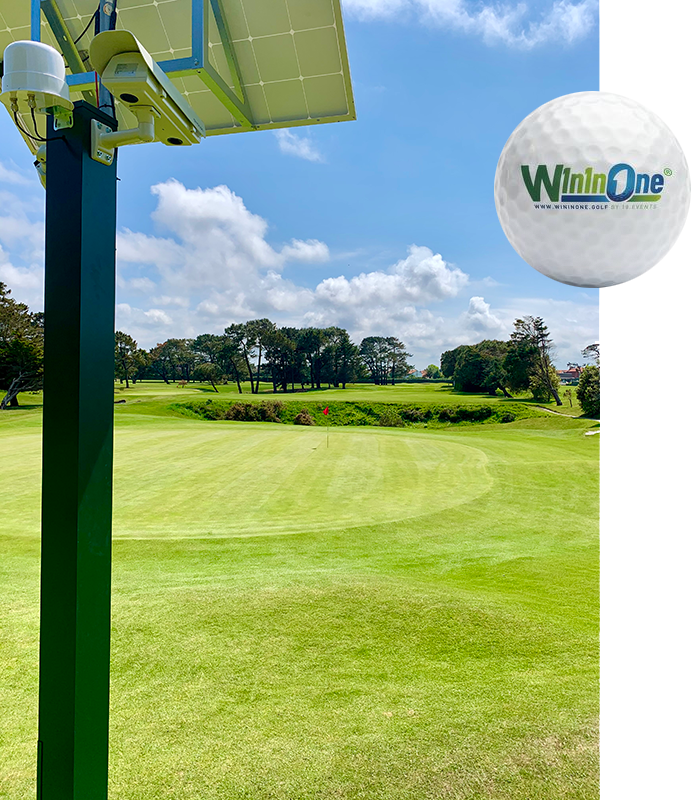 How does it work?
Hit your ball (only 1 shot, first)!
The ball does not enter the hole in 1 stroke, repeat the next day (1 participation maximum per day).
Your ball enters the hole in 1 shot? It's won!
Report the feat quickly at the golf course reception
Golf contacts 18.events who control the shot on their remotely accessible videos.
The Hole in 1 seems to be confirmed? 18.events has the video validated by a bailiff.
Then you win your qualification for Hawaii!
In Hawaii, you will compete against all the other winners of 2020 and 2021.
And you will try a new Hole in 1 and win $1 Million
Note: all golfers are filmed but only the images of the players who have set their playing rights AND who have passed the hole in 1 will be used. All other data is destroyed after 72 hours.